The deadline for requesting visa has passed.
The nationals of the following countries do not need Croatian visas: Albania, Andorra, Antigua and Barbuda, Argentina, Australia, Austria, Bahamas, Barbados, Belgium, Bosnia and Herzegovina, Brazil, Brunei Darussalam, Bulgaria, Canada, Chile, Costa Rica, Cyprus, Czech Republic, Denmark, Estonia, Finland, France, Germany, Guatemala, Hellenic Republic, Honduras, Hong Kong (China), Hungary, Iceland, Ireland, Israel, Italy, Japan, Kazahstan, Republic of Korea, Latvia, Liechtenstein, Lithuania, Luxemburg, Macao (China), Macedonia, Malaysia, Malta, Mauritius, Mexico, Monaco, Montenegro, Nicaragua, Netherlands, New Zealand, Norway, Panama, Paraguay, Poland, Portugal, Romania, Russian Federation, El Salvador, Saint Christopher and Nevis, San Marino, Serbia, Seychelles, Singapore, Slovak Republic, Slovenia, Spain, Sweden, Swiss Confederation, Taiwan, Turkey, Ukraine, United Kingdom, Uruguay, United States of America, Vatican, Venezuela.
Owners of Schengen visa from Jordan, Qatar, Kuwait, Oman and United Arab Emirates will not need visa for Croatia in a period from 1
st
of April to 31
st
of October 2011.
The Participants from all other countries are required to obtain Croatian visa prior to arrival to Croatia. The Participants coming from all countries that require Croatian entry visa in which there is an Embassy or Consular Office of Republic of Croatia do generally need to apply for visas there. The Participants are advised to check for the Embassy or Consular Office of Republic of Croatia which covers their country. If no such is given, the closest embassy or consular office should be contacted.
For an overview of diplomatic missions and consular offices of the Republic of Croatia and all information regarding visa requirements please follow the link: Visa requirements overview - Ministry of Foregin Affairs and European Integration.
For detailed information including forms, please follow the links: Regulation on the visa regime and Visa policy of Croatia.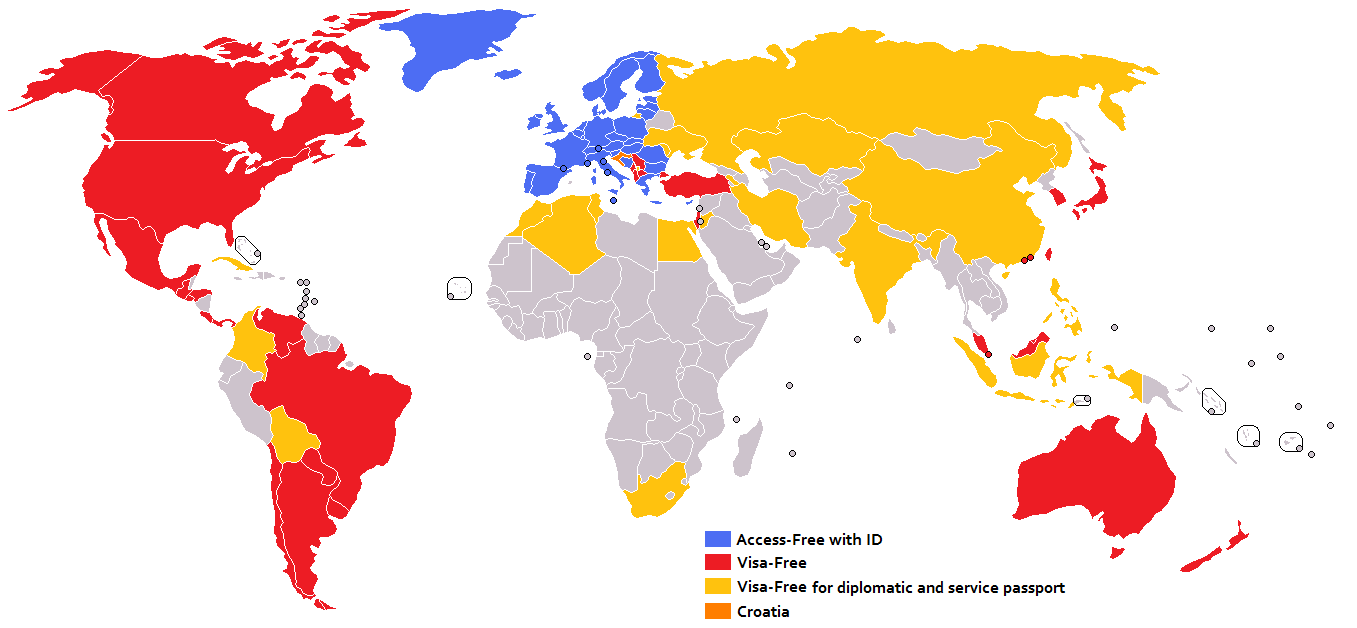 Click on the picture for larger preview.
The Conference will issue a certified Letter of Guarantee, necessary to apply for a visa, only to registered participants with accepted papers, due to significant cost of such a Letter to the Conference. The participants may only request certified Letter of Guarantee as part of the registration procedure.
Full fee paying participants will receive their Letter of Guarantee on request free of additional charge. For participants paying reduced fee issuing Letter of Guarantee will incur additional fee of €60 if delivered by airmail, or €140 if delivered by courier service.
The Partipants are strongly advised to start the visa procedure (send us below stated data) latest beginning of June.
Also, send us following data needed to fill-in the Letter of Gurantee: Full name, Date and place of birth, Citizenship, Passport number, Passport issued in (city, country), Date of passport issue, Passport valid until, Country of origin/residence, Occupation.
Once you receve the Letter of Guarantee, visa application to the Croatian Embassy shall be lodged no sooner than three (3) months prior to the date of the intended trip.

For further information concerning visas please contact the
Conference Secretary
.