Printable maps of Babin kuk (conference venue and surroundings) and city centere (welcome reception) will be available soon.
Conference venue
University of Dubrovnik
Welcome reception
Revelin fortress
Opening session
Valamar Lacroma hotel



Show Getting Around on a bigger map
Timetable of the city bus lines
can be downloaded from the Libertas bus company web page, as well as an
interactive bus network
.
Welcome reception (on 25th September @19:00) venue:
Fortress Revelin
Revelin is a large fortress, an irregular square in a form, built outside the city walls in the eastern part of the city. It was built in the middle of the 16th century, at the time of the newly-risen Venetian danger threatening the Dubrovnik Republic.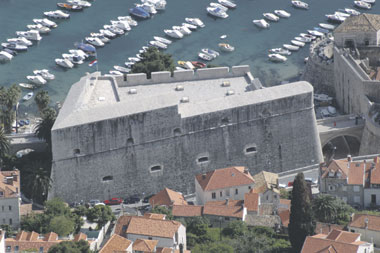 To get to fortress Reveling we suggest the following routes:

from the University
from Hotel Park
from Hotel Vis

from the hotel walk to the nearest bus stop
take bus line #4 in Pile direction - get off at the last stop (interactive bus network)
Opening session (on 26th September @09:00) venue:
Valamar Lacroma hotel
Nestled in glorious seclusion amidst the lush greenery of the Babin Kuk peninsula, the cutting edge architecture and style sets the standard for Croatian hospitality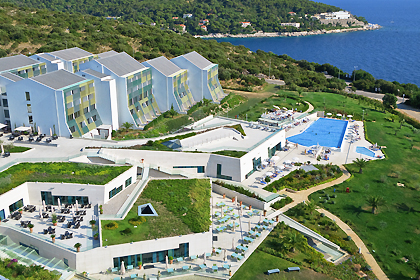 To get to Valamar Lacroma hotel we suggest the following routes:
from the University

from Hotel Park

from Hotel Vis